Our children are the guarantors of the future for our community and our people. The Center for Jewish Education at the Chabad Center for Jewish Life invests in educational programs for young people so that they can carry forward the torch of Jewish life.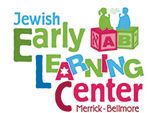 Jewish Early Learning Center
Preschool & Daycare
The Jewish Early Learning Center meets the highest standards of Early Child Education for the young child, engaging every facet of the child. We stimulate the mind with ideas, skills, music, and art. We help the body grow strong and healthy with a state of the art playground and nourishing Kosher meals. And we also transmit the values children need for a wholesome and rich life. We show them the heritage that belongs to them, nurture their souls, train their conscience, teach their hearts, and let them know that they belong. Most importantly, the Jewish ELC provides a child early in life with a firm sense of identity and pride in who they are.
Camp Gan Israel


Camp Gan Israel, part of the largest and fastest growing network of Jewish day camps in the world, enjoys a well-deserved reputation as a trendsetter with innovative ideas, creative programs, and new activities. Camp Gan Israel of Merrick-Bellmore-Wantagh is a place where children broaden their horizons and experience the best adventure and recreation against a backdrop of Jewish spirit and culture

Aleph Art Room


A space for boundless creative expression and jolly mess-making, to be utilized by the JELC, children's programs, senior citizens, and other visitors.

Activity Zone


Birthday Parties, After School Clubs, Sunday Funday, Stay & Play programs and a veritable discovery zone combining challenges of creativity with physical fitness.

Mommy & Me


The early formative years are an important time for bonding and love. At Mommy & Me, young children with their parents or grandparents enjoy an hour of creative fun through baking, stories, music, movement, and art activities.

CTeen


CTeen activities combines exhilarating fun and meaningful community service into a program that is exciting and uniting. It's the place to be for every Jewish teen. A teen game room and recreational center will be set up for educational programs and social interaction.