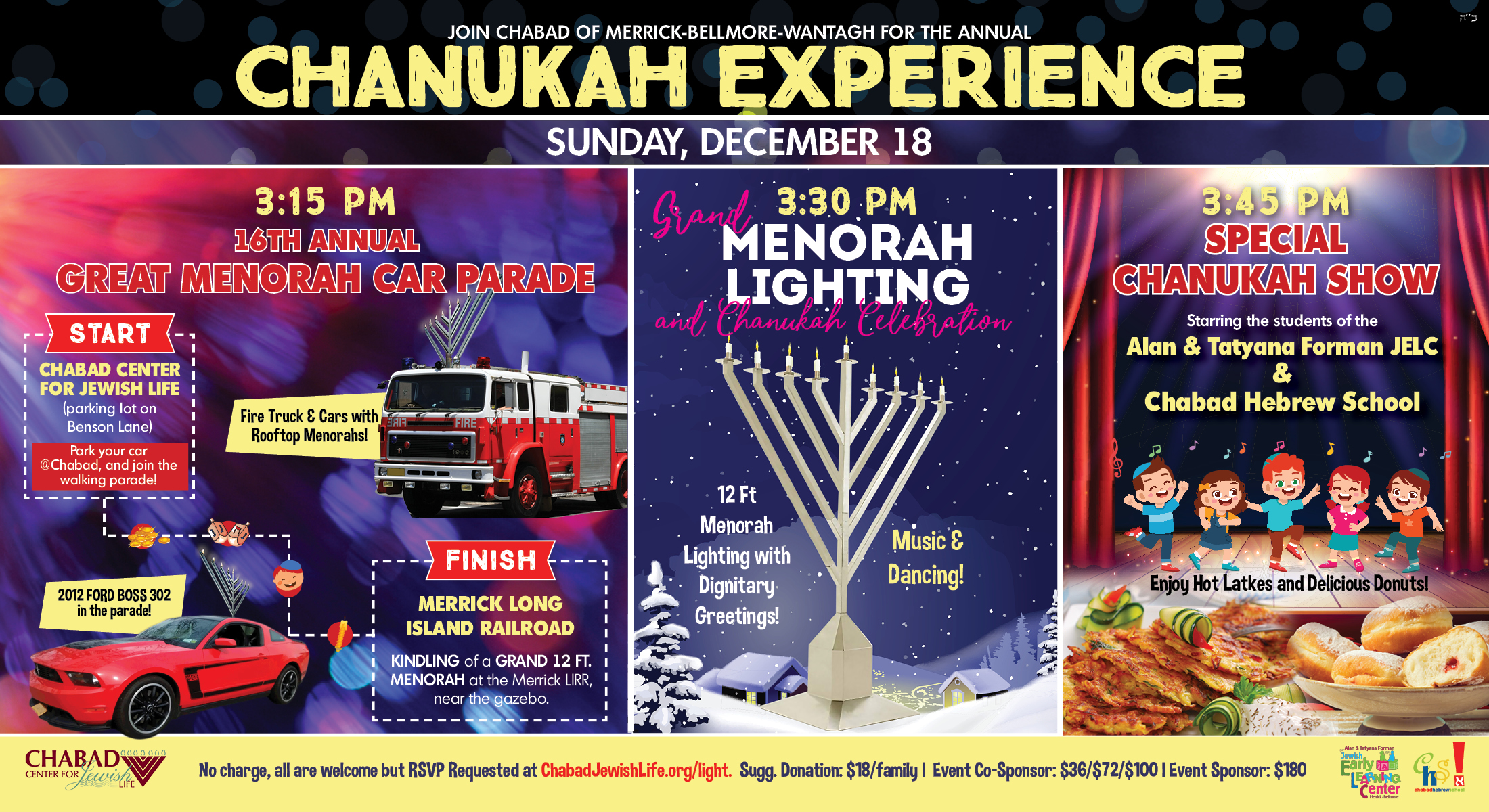 Join us on
Sunday, December 18 @ 3:15 pm
as we light up the streets of Merrick
in honor of the first night of Chanukah!
3:15 PM: Meet at Chabad Center parking lot,
2174 Hewlett Ave, Merrick
Park your car in the lot and join the
16th Annual Great Menorah Walking Parade, 
accompanied by the Merrick Fire Dept 
& a Vintage Car with a Rooftop Menorah!
Meet Judah the Maccabee & Dreidelman 
with special gifts on the way!
Destination: 12 Ft Menorah at Merrick LIRR
3:30 PM: at the Merrick LIRR
*Grand Menorah 12 ft Lighting
*Dignitary Greetings!
*Music! Dancing!
 
3:45 PM: Special Chanukah Show
at the Merrick LIRR
starring the students of the 
Alan & Tatyana Forman JELC Preschool
& Chabad Hebrew School!
*Enjoy Hot Latkes & Delicious Donuts!
No Charge, all are welcome!